A Blood donation camp at JVWU Jaipur University on 12.1.2022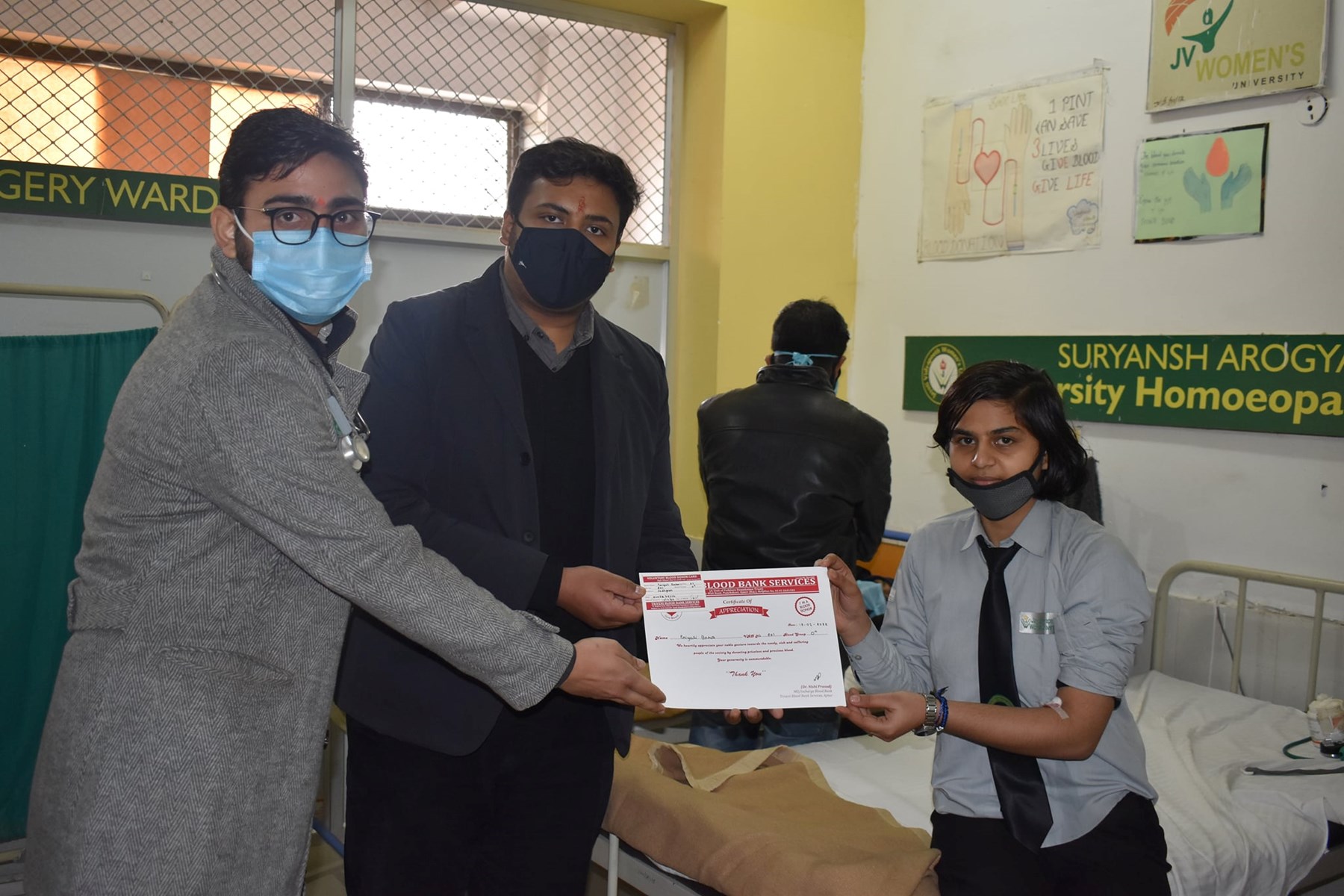 A Blood donation camp was organized by NSS Unit & Red Cross wing of the JVWU University, in collaboration with Triveni Blood Bank Ajmer on 12 January, 2022 (Wednesday) on the occasion of National Youth Day through which 35 units of blood was donated by the students and the staff members of the University.
The camp began at 10:00 A.M with a short inaugural ceremony by Hon'ble Advisor & CEO of the University who expressed his gratitude to the Triveni Blood Bank Ajmer for their cooperation in organizing the blood donation camp in the University campus. The University has been conducting blood donation camps religiously every year and students and faculty members come forward to donate blood voluntarily.
At the end of the camp, the team of Triveni Blood Bank Ajmer presented memento and certificate to the university as a token of appreciation for the noble work being done by the University.
noble work being done by the University.