Academic Visit to Rajasthan High Court Jaipur for Law students on 14 September 2022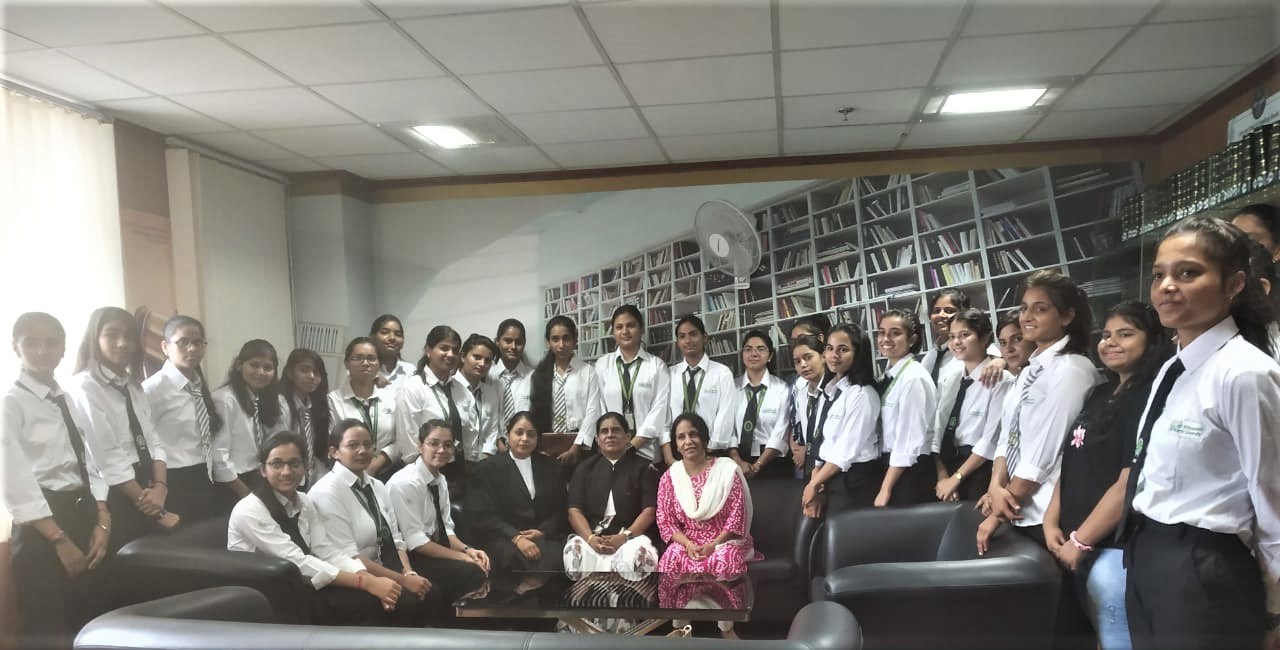 Jayoti Vidyapeeth Women's University organized an Academic Visit to Rajasthan High Court Jaipur for Law students on 14 September 2022
First Year Student of Faculty of Law & Governance Jayoti Vidyapeeth Women's University visited the Rajasthan High Court, Jaipur on 14 September 2022 The students were accompanied by Director Dr. Beena Diwan.
The day started with a brief note given to the students about the court and court rooms by a practicing lawyer at High Court of Rajasthan. They guided all the students and dictated the Jurisdiction of the High Court Bench. They also visited bar council association and library of High Court. They also meet the President, Bar Council, High Court.
As Court was celebrating Hindi diwas, so our law students also attended the function. Post observations of the proceedings of the High Court, students visited the Rajasthan State Legal Service Authority and had a fruitful interaction with Rajasthan State Legal Service Authority.