Gandhi Jayanti celebrated at Jayoti Vidyapeeth Women's University on 2-10-2021 with the full Enthusiasm, Joy and Happiness.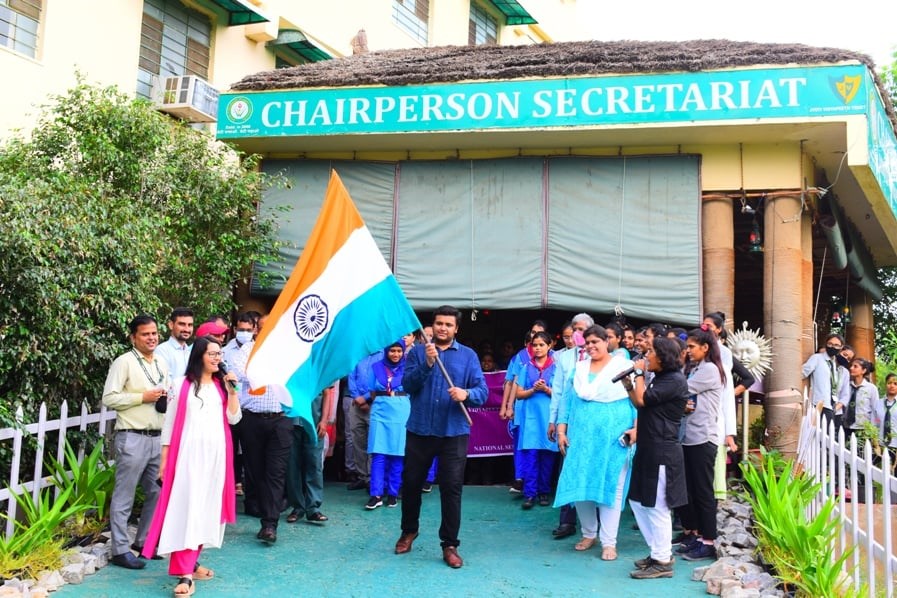 On the occasion of Gandhi Jayanti, Jayoti Vidyapeeth Women's University organized various activities such as, Skits, Speech, Poems, Poster making competition, Art & Craft competition, followed by Flag Fun to make fit India and Campus Cleanliness Drive led by Student Council Jayoti Sangh, NSS, Scout Guide teams in which all the girl students and all the faculty members of the university participated enthusiastically.
The program was started with the welcome of Hon'ble Advisor & CEO JVn Vedant Garg Sir. After that, everyone together gave a tribute to the Father of the Nation Mahatma Gandhi Ji and Lal Bahadur Shastri Ji. According to the tradition of the university, the national song Vande Mataram was sung to the honor of the country. JVN Renu & group presented a play on women empowerment, JVn Avantika Tomar ,JVn Shruti Priya and JVn Sanika also delivered speeches in the respect of the Father of the Nation.
The University also organized FIT INDIA Run on the occasion of 152nd birth anniversary of Mahatma Gandhi ji in which Students , Teachers , had participated. The main aim of this Plogging Run is to promote the habit of fitness & cleanliness in society. All the volunteers of NSS , Jayoti Sangh and Scout Guide along with faculty members also participated in campus cleanliness drive.