Jayoti Utsav 2021' at Jayoti Vidyapeeth Women's University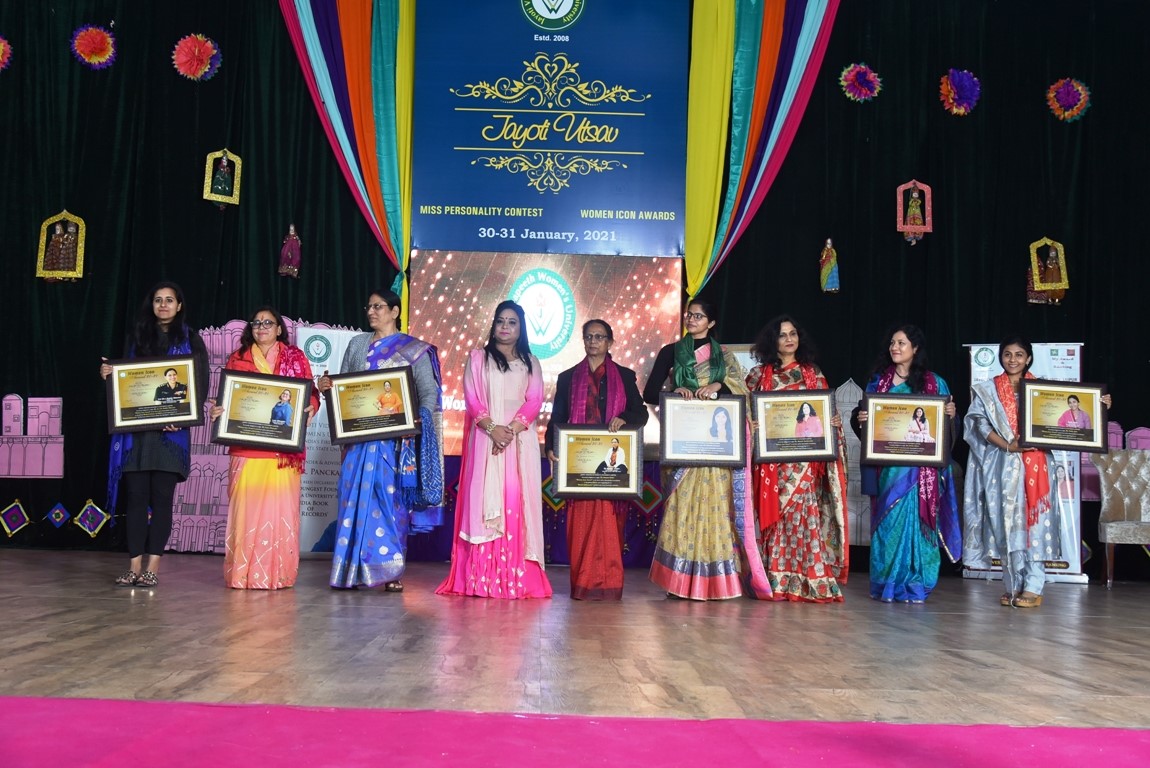 Jipur, Jan 30
The two-day 'Jayoti Utsav 2021' at the Jayoti Vidyapeeth Women's University was off to a colourful start on Saturday with the students presenting a host of cultural programs mesmerizing the audience, which included several eminent personalities and alumni of the University.
Hon'ble chairperson of the University Vidushi Garg inaugurated the program by lighting the lamp and cutting the ribbon. Chief guest of the program Shree Kunjilal Meena, principal secretary, agriculture, government of Rajasthan and special guest Ms Tejaswini Gautam, superintendent of police, Alwar were present on this occasion.
A host of colourful cultural programs, which included Rajasthani dance, Discipline Walk, Punjabi hip-hop, Comedy Act and many others, were presented by the students of the University before the cheering audience. The cultural performances showcased the diverse culture of the country.
'Miss Personality', 'Miss Talent' and 'Miss Intellectual' contests were also organized on the opening day of the 'Jayoti Utsav 2021'. Many students of the University were felicitated with appreciation letters for their contribution in different fields on this occasion.
The Suryansh Open Auditorium, where the event was organized, reverberated with the sounds of applause from the audience and appreciation by the eminent guests and other personalities.
The students of the department of journalism and the department of Fashion & Interior in the Faculty of Education & Methodology organized exhibitions of photographs and other products, which were highly appreciated by the visitors.
The Women Icon Awards would be presented on Sunday. Distinguished women from different fields would be conferred the award on this occasion. Those, who would be given the award, included Sakshi Kaswal (RAS), Manisha Kulshreshtha (Writer), Col Dr. Rakhee Dhawan, Saleha Ghazi (Anchor/Theatre Artist), Indu Pareek (District Judge) and Dolly Jain (Entrepreneur).
The founder and advisor of the University Dr. Panckaj Garg and other senior officials of the varsity were present on this occasion.