Jayoti Vidyapeeth Women's University organized a free vaccination camp for the University's students on 6th January 2022.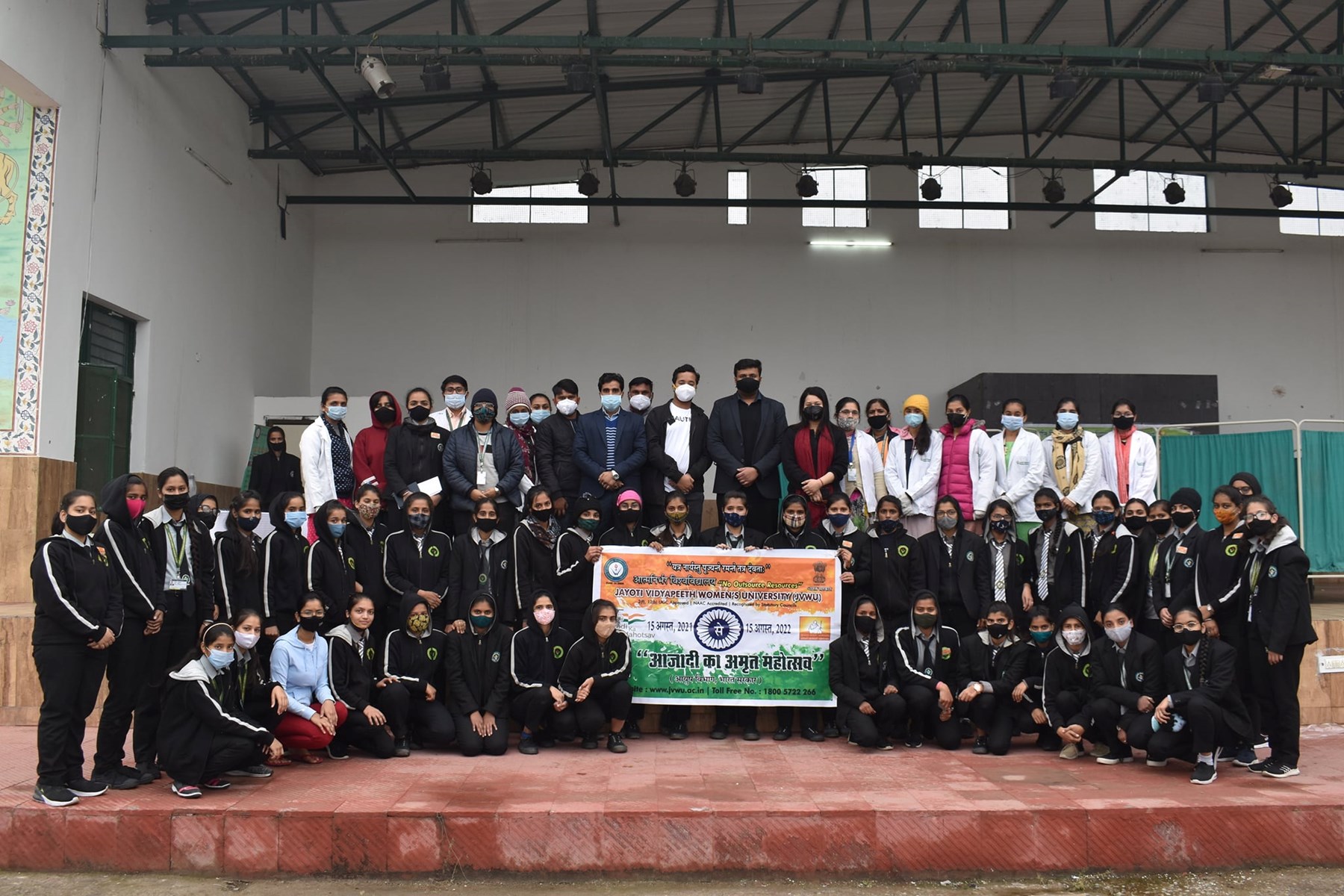 As the Government announced on 25 December 2021 that children under the age group of 15-18 can get vaccinated. So keeping in mind the situation of daily emerging cases of new variant of COVID-19 named OMICRON, the university took the initiative to organize this vaccination camp for the students in the age group of 15-18 years. The first dose of COVAXIN was administered to each university student aged 15-18 on 6 January 2022 at University premises
Now 100% vaccination is being done successfully in the campus by administering first dose of Vaccination to more than 100 students aged between 15 -18 years by following the protocols and guidelines of COVID-19. During the camp all doctors, organizers and participating students were in proper masks while following the social distancing.
Shri Vedant Garg Sir, Hon'ble Advisor and CEO of the University thanked the Government and all the stakeholders for their support & cooperation for making the event successful, he said that the University is always ready to comply all the guidelines related to the health and safety of the girl students as well as the COVID protocols issued by the Government.
The University will continue to contribute to the prevention of COVID-19 through the health services provided by "Suryansh Arogyashala" and team of medical staff of the University .