"National Education Excellence Award2021" for " Leading Women University for Research & Innovation Excellence"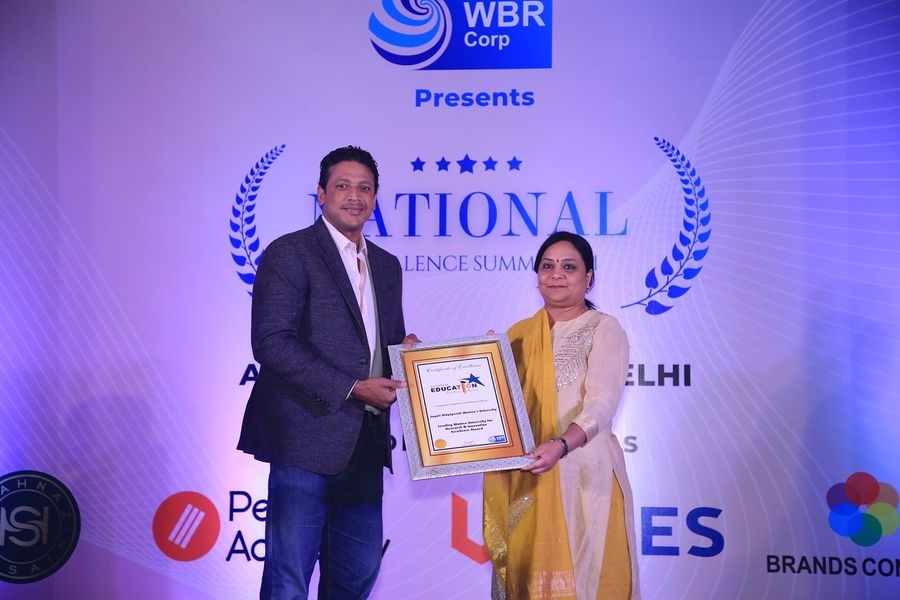 We feel immense pleasure to share that, Jayoti Vidyapeeth Women's University Jaipur awarded with "National Education Excellence Award 2021" titled "
#Leading
#Women
#University
#for
#Research
&
#InnovationExcellence
" during Award Ceremony held on 10 April 2021 at New Delhi organized by WBR Crop Brands for promoting Research & innovation by keeping the spirit of Excellence in Education.
Hon'ble Chairperson,
#Prof
. (
H
)
#VidushiGargJi
has received the "National Education Excellence Award 2021 who is behind this visionary and through her exemplary contributions to the promotion and development of quality education for women, University has achieved this outstanding recognition.