Respects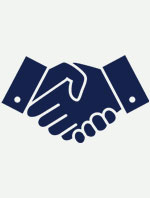 » Respecting National Anthem and National Song
» Respecting Indian Signs & Symbols, Idea Originator & Traditions
» Respecting the Last Qualifying Examination Percentage for entry in Higher Education & Providing subsidy in Tuition Fee.
» Respecting Past Research Leading to Present Research for providing Scope of Future Research.
» Respecting NAAC Accreditation Grade (With B+ on 7 Point Scale or above) for providing subsidy in Tuition Fee/Membership Fee/Other Academic Activities and Weightage in Admissions for further studies.